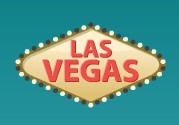 Las Vegas is one of the districts one can travel to. It has its own shops, casino and parties.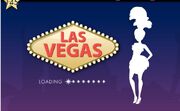 Initially, you need to invite 4 members to go with you to get into it. Later, you'll need 10.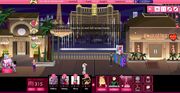 If you already have a boyfriend, you will not loose him if you flirt with other men. In fact, the more you flirt (successfully), the more bonus points you will get. Sometimes, if the flirt is succesful, the man can even buy you a drink! (you will get an energy drink into your purse).
You can also get bonus points by buying clothes, winning parties and gambling. You can find the meter for all 4 in the left side of the screen. Bonus points will be added from all your activities during your stay in Vegas, and once your time runs out you will get XP.
You can only stay for around 2-3 days, depending when you got into the disctrict. 
However, there is a catch: if you have a diamond machine, you will not be able to access it and collect diamonds while in Vegas. Also, you cannot visually see the Fashion Flipper, but you can still participate in Fashion Flipper tasks.
Also, for the very first time in any district you can buy clothes and accessories from street stands. There are 3 stands total and they make their own shop (Las Vegas Boulevard Shop ) with rewards.
Las Vegas Boulevard Shop Slideshow:
Las Vegas has the following shops:
Boyfriend Gifts for Some Successful Flirts:
Community content is available under
CC-BY-SA
unless otherwise noted.