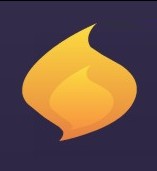 In this guide we will explain how to have the highest hotness possible in It Girl, to showdown successfully, to beat rivals & for various other purposes.
Below is a checklist of items you should have & which can be put on to increase one's ultimate hotness.
The List of Items For the Ultimate Hotness:Edit
Number
Name
Hotness
For
Picture
1.
Golden Goddess Wings
1150 

2.
Golden Goddess Dress
1050 

3.
Golden Goddess Shoes
600 

4.
Golden Goddess Staff
500 

5.
Golden Goddess Hair
700 

6.
Garden Blue Diamond Ring
450 

7.

Miss LaShalle's Necklace +

Bracelet + Earrings + Sunglasses

Total: 4 * 123 (the max. hotness for jewelry) 

= 492 

See HERE the Jewelry Section
8.
Miss LaShalle's Leggings
123 
See HERE the Leggings Section
9.
10.
11.
If you are a new player & have not reached the highest levels yet, here is a list of items you should aim to have the highest hotness:
Hair Style + Dress (Or Top + Either Pants, Skirt, Shorts) + Jacket + Leggins + Bag + Necklace + Earrings + Bracelet + Ring + Glasses + Bra + Lower Underwear + Scarf + Socks (or Stockings) + Leg Warmers + 2 TattoosEdit
Together it might not look pretty, but it sure does get the job done when you showdown. It goes without saying that each and every of the above items you put on must be the highest in your closet.
Community content is available under
CC-BY-SA
unless otherwise noted.